Ignite is a foundational course covering the skills to propel agents into immediate productivity while setting the foundation for success and growth in any market and at any stage of their career.
Participants learn the business of real estate through four fundamental pillars:
Becoming the real estate expert

Creating a lead generation system based on your sphere of influence

Creating a lead follow-up system using Command

Managing the transaction from appointment to post-close
Our average new agent who attends Ignite sells
Transactions their first year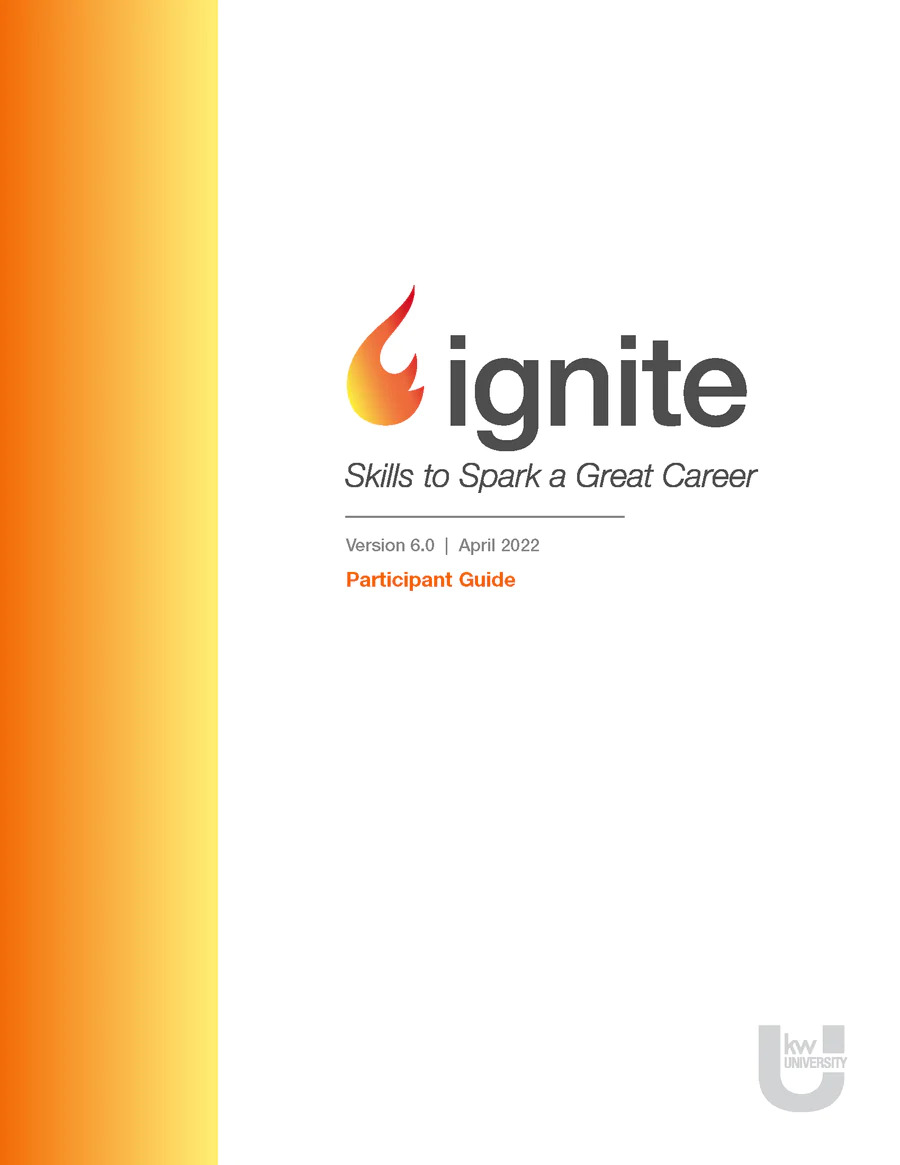 Ready to ignite your real estate career?
Discover the essential skills to boost productivity and dominate any market with Ignite – the ultimate guide that will turn you into a real estate expert and master of lead generation, setting you up for unstoppable success!
Ignite Participant Module
Try The Three-Hour Productivity Solution
LEAD GENERATION 36:12:3
36 CLOSED TRANSACTIONS | IN 12 MONTHS | WITH 3 HOURS A DAY
Unleash your productivity power through the daily discipline of lead generation.
36 CLOSED TRANSACTIONS

IN 12 MONTHS

WITH 3 HOURS A DAY
Success begins with the Power of One, a precise focus on what matters most for your business – lead generation.  This course teaches you how to close at least 36 transactions in 12 months by developing and maintaining a habit of 3 hours a day of lead generation.
Lead Generation 36:12:3 builds on the principles and practices of KWU's foundational course, CAMP 4:4:3, and is specifically designed for someone in the growth stage of their career – closing at least 16 transactions per year.
Introduction: The Power of One
Session 1: Building Validity & Positioning
Session 2: Prospecting
Session 3: Marketing
Session 4: Leveraging a Powerful Contact Database
Session 5: Working with Mets
Session 6: Farming
Session 7: Open Houses
Session 8: FSBOs & Expired Listings
Session 9: Agent-to-Agent Referrals
Session 10: Lead Conversion
Session 11: Living Your Goals
Don't forget to share this information