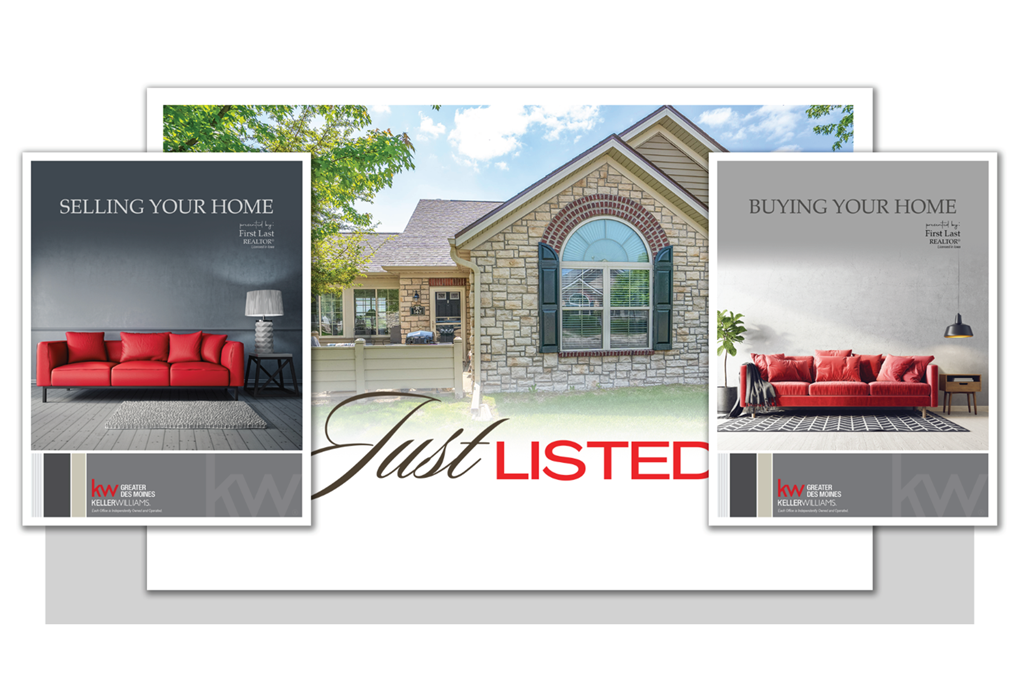 Red Leverage offers a variety of marketing items for your listings and lead generation. For more information or to place an order, contact Jeannine |
Jeannine@red-leverage.com
brochures | flyers | email campaigns | social media graphics postcard mailers | farming mailers You can also visit
www.Red-Leverage.com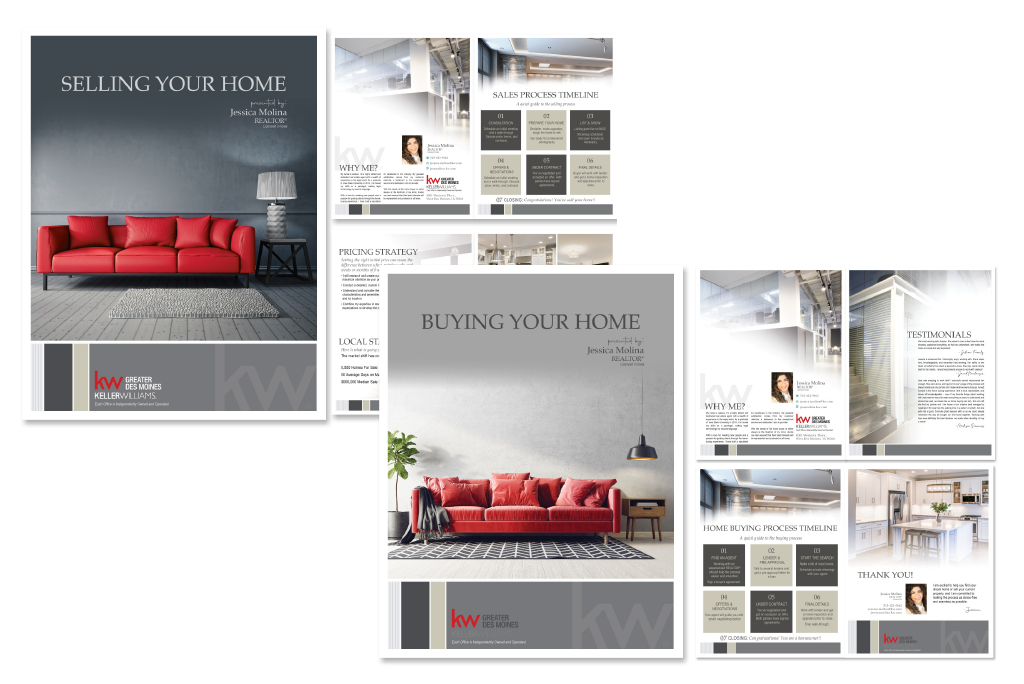 LISTING & BUYERS PRESENTATIONS
If you're looking for a listing presentation with zero hassle on your part, we've got it. Buyers Presentations start at $50, Listing Presentations start at $75.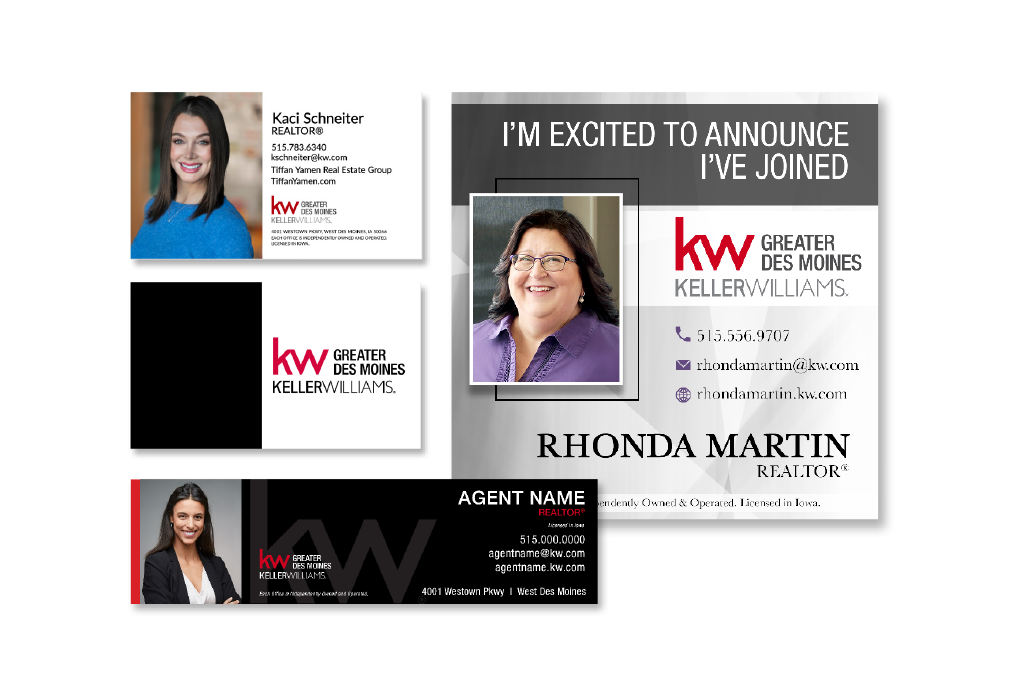 Every real estate agent needs professional business cards and signs. We've got you covered with our branded cards and signs.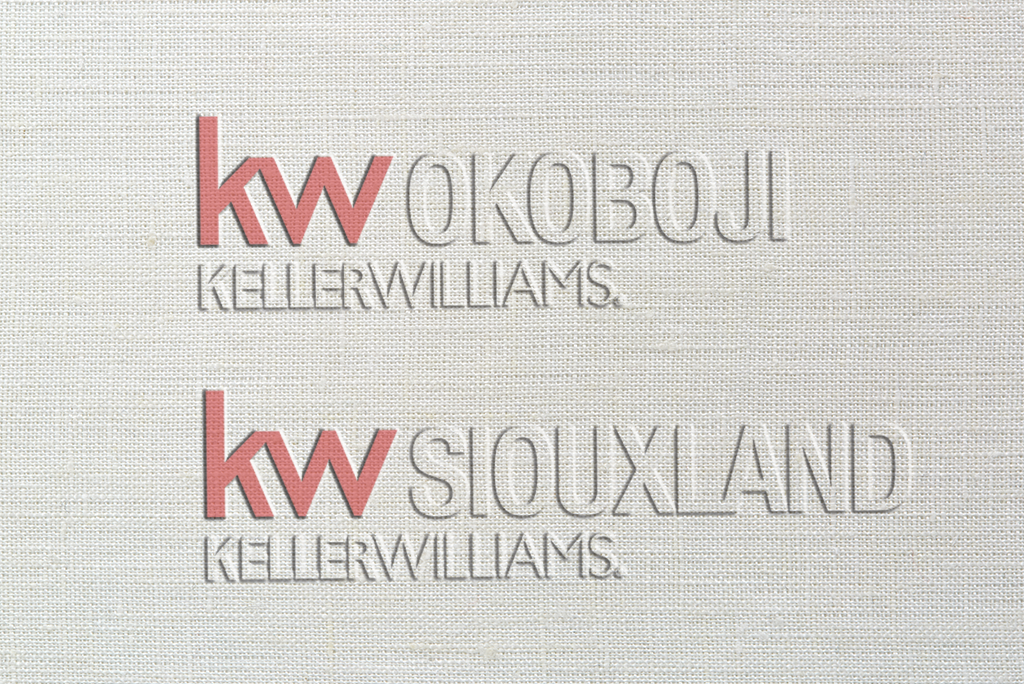 Click the button below to download KW logos for your use in print and web collateral. KW style guide is also available.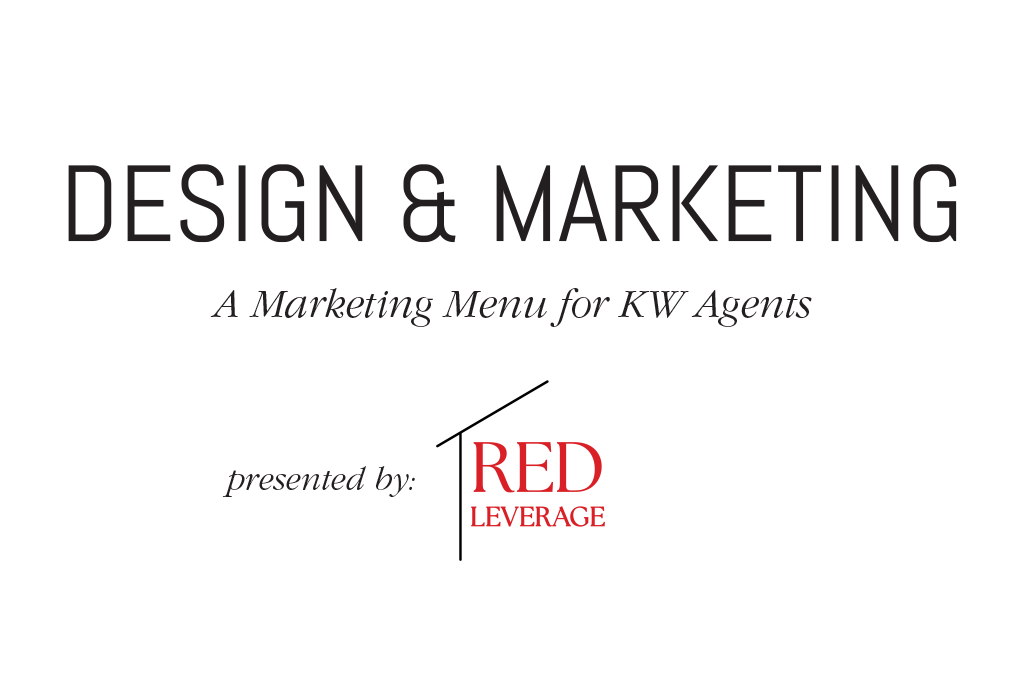 Preview and download our KW Marketing Menu and get a list of the services offered by Red Leverage