Keller Williams Seven Hills
Productivity Coaching
Coaching Client
Standards
          Welcome to the Keller Williams Seven Hills Realty Coaching Program and Congratulations on making the decision to move your career and production forward. It is our goal to empower agents to build a successful business through support and accountability!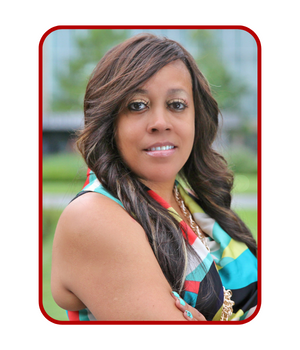 VANESSA LENOIR
PRODUCTIVITY COACH
Email: vlenoir@kw.com
513-400-9967
  Our first goal is to ensure that all required paperwork is completed. This will ensure that you have completed your office orientation and that you are ready to begin building a business plan that you can follow and live by.
     As your productivity coach, We are responsible for educating, guiding, directing, and motivating you so that you can build a solid foundation for your career and business. As part of our accountability process, we hold each other accountable.
SUSAN ASCH
PRODUCTIVITY COACH
Email: Susanasch@kw.com
310-600-5446
        The following standards have been adopted to help you achieve your goals.
1.    Productivity – minimum of 1 or more listings taken and or pending/under contract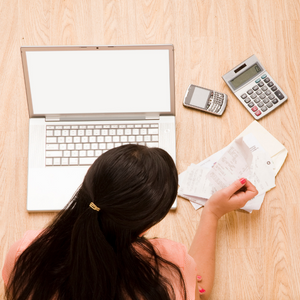 2.    Activities- tracking and reporting
3.    Coaching Sessions – Be prepared and on time
4.    Homework- assignments completed by agreed-upon due dates
5.    Business Plan- completed and turned in to your coach
6.    Time blocking- Work Schedule completed and turned in to your coach
7.    Accountability- Utilize the Goal Tracking Worksheet to support your business plan/goals
9.    Communication – open and honest
Getting Started!
          During your first coaching sessions will be an expectation meeting so that together we can meet your goals. We will also review your DISC profile – specifically as to how the results can help you with your individual selling style and how you can better sell to clients based on clues of their personalities. Our first goal is to create a business plan you can follow. We will also create a 411, which will help you reach your weekly, monthly, and yearly goals! You will receive a KW Playbook to help guide you thru the first 100 days.
The First Few weeks
          During your next few weeks and/or coaching sessions we will discuss the importance of time blocking/keeping a schedule. Time blocking is the underlying foundation of your real estate business! It will ensure that you continue to work on your business and in your business. Any schedule that we create will always provide for lead generation. If your lead generation is loose your income will be as well.
          The Millionaire Real Estate Agent discusses the importance of Lead Generation. Without an ongoing funnel of leads, our business will not thrive. One of the most important tasks a new agent can do is to assemble a list of about 200 people whom they know – this is known as your database. Your database is the gasoline that runs your business! Record your contact list on the attached excel spreadsheet so we can easily upload your database into Command. Remember to feed your database daily. Set a goal to add 10 new contacts a day! Command will help you reach out to your database systemically thru our drip marketing campaign. Don't forget to email your announcement letter – letting all your friends and family know that you are now associated with the number real estate company.
         Lead Generation is defined as the process of making contacts that may lead to a sale or other favorable outcome! While there are many ways to Lead Generate, a successful Realtor will employ different methods and will devote several hours a day towards lead generation!
Accountability
Our Scheduled meeting will include:
What one issue resolution would help move your business forward?
What was your success since our last session
What were your challenges since our last session
Productivity Worksheet
Days Worked
Number of Open Houses
Number of contacts
Number of listing appointments gone on
Number of listings obtained
Number of sales
Total outcome
Scripts and Dialogues
           The fastest way to develop confidence in real estate is to know what to say and when to say it. That is the quickest way to make certain that no money comes your way. By knowing what to say, how to say it, and making it sound genuine is the way to succeed in real estate. Check out these great Buyer and Seller Scripts.
☐ Welcome to Keller Williams Seven Hills Coaching
☐ Review www.7hillsCoaching.com
☐ Review Coaching Contract – Set Expectations
☐ Disc Questionnaire – Learn about the DISC profile
☐ 411 – Learn from the Pro's on how to create your 411
☐ Review Weekly Accountability Sheet – Complete and Turn in weekly
☐ Create Weekly Schedule – time block for all activities
☐ Goal Setting
☐ Create Business Plan – Sample
☐ Read Gary Keller 10 Lead Generation Strategies
☐ Create monthly education and meeting calendar
☐ Create online calendar – your 411 and Google Calendar
☐ Gary Keller 10 Lead Gen Strategies
☐ The Big Why
☐ Implementing your 411
☐ Wheel of Life Exercise
☐ Cole Realty Resource
☐ Review Agent Guide to the Agreement of Sale
☐ Meet with Mortgage Consultant – Keller Mortgage Sean Link
☐ Preview 5 homes a week
☐ Shadow Listing Appointment
☐ Shadow Buyer Appointment
☐ Attend closing with an experienced agent
☐ Ignite
☐ Review Showing Time Account call showing time for your login and password 800-379-0057
☐ Watch DotLoop – your first Loop
☐ Watch Listing Presentation -Link
☐ Watch Listing Presentation – Link
☐ TaskDetails
☐ Watch Buyer Presentation
☐ Watch Listing Presentation
☐ Buyer Scripts
☐ Seller Scripts
☐ Lead Generation Scripts
☐ Watch FSBO
☐ Expired Scripts
☐ 7th Level Open House Class- 7th Level Open House System
☐ Attend ALC Meeting-refer to office calendar
☐ Attend Brokers Open weekly Check MLS for locations for Brokers Open
☐ Attend Office Wkly Meetings to office calendar
☐ Attend Contracts Class to office calendar
☐ Choose a Committee to Join-reach out to MCA and ask what committee needs help
☐ Create Buyer Presentation
☐ Create Listing Presentation
☐ Create Pre-Listing Presentation
☐ Find 3 Script Partners
☐ Give KW App to 15 people
☐ Hold Open House 3 weekends
☐ Trend Learning # 1 – New MLS Essentials
☐ Trend Learning #2 – Get to Know the Portal
☐ Trend Learning #3 – Keeping up with TREND
☐ Watch – More on your Mobile App
☐ Shadow Open House
☐ Add 50 names to database
☐ Converting Leads to Sales Market Center Calendar
☐ Listing – Leads & Leverage Market Center Calendar
☐ Scott LeRoy Suite setup from Orientation
☐ Set Up Social Media
☐ The KW Difference – the gift of profit share
      Characteristics of a Great Coaching Client
Coaching Session 1
After you have completed your Orientation and completed the tasks outlined in the first 7 days.
Complete the Coaching Questionnaire.
Review and sign Coaching Contract
1. Discuss expectations from Productivity Coach
2. Discuss expectations from Agent
Give Agent Coaching Handbook and review the 100-day plan – Homework Assignments
and Important Documents
Review Coaching Website
Discuss Lead Generation Strategies
Read Gary Keller's 10 Lead Gen Strategies
What is the one issue that would help move your business forward?
What were your successes since our last session?
What were your challenges since our last session?
Homework

Your Big WHY
Disc Profile
Set-up on-line Calendar – your 411 and Google Calendar
Share File – 8 Steps to Kellerization
Review and Use Win the Day form
Review Goal Setting with Accountability
Review and Complete Business Plan Questionnaire
Ensure that SOI is complete and in Command-
Set up a meeting with Mortgage Consultant Sean Link
Discuss 8 Steps to Kellerization
Sessions 1 thru 3 Ignite
1. Ignite – Scripts
2. Session 1 – Mission – Manual
3. Session 2 – Mission – Manual
4. Session 3 – Mission – Manual
Set Appointment for next meeting
Coaching Session 2
Coaching Session 3
Coaching Session 4
Coaching Session 5
Coaching Session 6